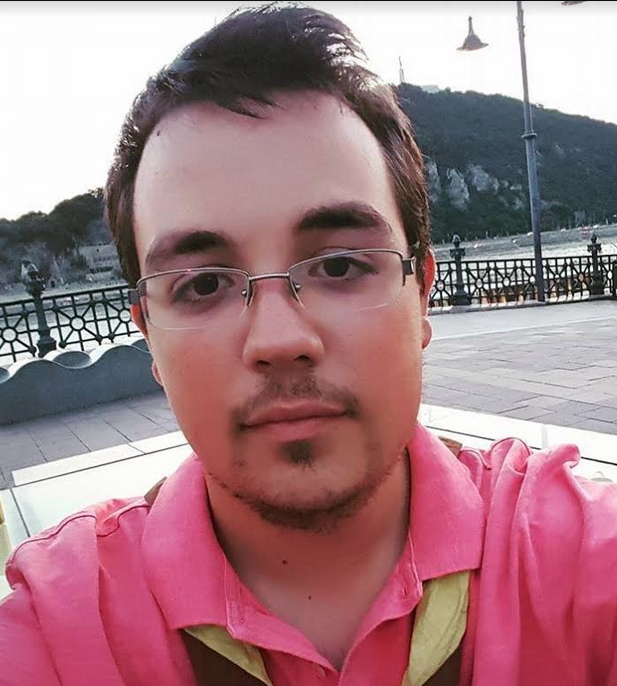 Class of 2015/2016
Education:
Primary School Rudjer Boskovic, Certificate of Excellence; 2004
High School Rudjer Boskovic, Certificate of Excellence; 2012
2016 Faculty of Law, University of Belgrade
2020 Fourth – year student at the Faculty of Law, University of Belgrade, Department of International Law and International Relations By his engagement in Rudjer, he contributed to the improvement of extracurricular and creative activities of the school.
·         Editor-in-Chief of the elementary school magazine "Đački kutak" (multi-award winning school magazine at the national competition for the selection of the best school magazine, organized by the Society for Serbian Language and Literature) ·         Lector and journalist of the high school magazine "Sokolske novine" ·         Multiple student of the Petnica Research Station ·         Member of the Student Parliament – vice-president in primary school and secretary in high school ·         Initiator of the humanitarian activity "Donate a Book, Give Joy to the Villagers" (collecting books for survival of rural libraries in Serbia)·         Participation in the regional activity BaLMUN (Banja Luka Model of UN) – BANJA LUKA with IB high schools from the region; 2015;2016·         As one of the members of the team of High School Rudjer Boskovic participated in an international project "SEE THE FACE BEHIND THE LABEL ", on the topic of integration of migrants, refugees, in the organization of ACES (Academy of Central European Schools), SOLIDARITY AWARD, awarded to the team at a ceremony in BratislavaThis project was implemented in cooperation with IB High School from Bulgaria. ·         "Damjan Spasojevic's Literary Afternoon", organized by the school in the form of classes open to public on a specific topic.
https://osboskovic.edu.rs/wp-content/uploads/2020/10/Screenshot-2020-10-16-at-13.57.06.png
690
617
osbadmin
https://osboskovic.edu.rs/wp-content/uploads/2021/01/RB-logo-outside-300x147-1.png
osbadmin
2020-10-20 13:40:34
2023-12-07 12:10:15
Damjan Spasojevic