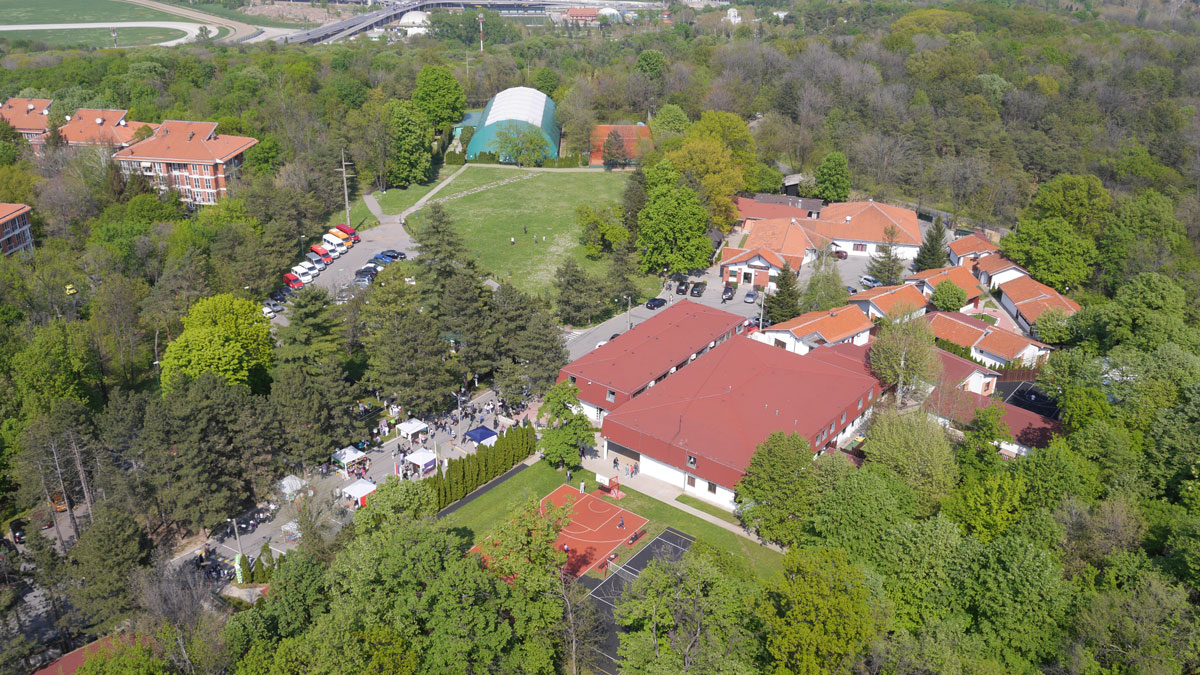 2
Primary school building / high grades
3
Primary school building / low grades
10
Tartan sport courts, Primary school , high grades
12
Design, modelling and crafts, cabinet
''What really stands out in this school is order and discipline. Precisely this, alongside great organisation was crucial in our decision to enroll our Tamaru in Ruđer Bošković High School"
Ruđer Bošković School has everything a great school needs to have: the educational and behavioural
aspects are immpeccable. The logistics is perfect and what is most important it represents the heart of
the entire school community. This kind of environment encourages students to work and achieve great
results".
''Today we stand at the crossroad of life and this would not be possible without the support of the teachers and the school. Thank you for all the knowledge, attention and care during our education
here".
How to recognize a typical Ruđer High School student?
Students of our school are principled, honourable, well-educated young people.
They eagerly participate in all activities which make a contribution to the community.
They are a part of student exchange programmes and have the opportunity to, in turn, be hosts to and guests of students from Russia, Italy, Greece and other countries.
They actively participate in creating the school papers.
They traditionally mark the World Language Day.
Our students peak at least two foreign languages and are proud holders of internationally recognized certificates.
They have trainings at the National Driving Academy NAVAK.
Our students host and take part in the two-day regional conference entitled International Days at Ruđer.
They cooperate with other schools in the region and in Belgrade (the round table, COGNITIA LIBERA, sports competitions, various projects).
Some of our students are professional athletes.
They go to the theatre every month.
They never miss the annual Book fair, going to museums and other interesting exhibitions.
They develop their talents through writing workshops, art workshops, comic drawing or artistic photography.
They learn principled and objective reporting from renowned editors.
They are a part of the cultural orienteering aimed at getting to know their city better and following the trails and tracks of famous citizens of Belgrade. They are always creative in coming up with new ideas of searching for trails of famous foreigners who travelled through Belgrade.
Our students are very sporty and take part in a number of sports activities.
They love orienteering competitions (Košutnjak).
Open classes provide a great opportunity for our students to show their oratory, presentation making, organisational and creative skills.
They are active in preserving and protecting our environment. Their ideas are presented at the Green fair and Ruđer Fest.
Our students are driven by empathy and compassion and are always ready to help those in need by taking part in humanitarian activities.
Our students love their excursion because it is a way of getting to know each other better, meeting new people and discovering new countries and cultures.
Our students are a part of the big Ruđer family.