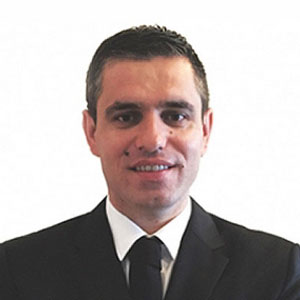 Dragan Štulić
General Manager of the "Ruđer Bošković"
International private school "Rudjer Boskovic"
Biography
General Manager of Ruđer Bošković School
Finance and Logistics Manager and Marketing Manager
Co-founder of Ruđer Bošković Primary School
Member of the school management team since Ruđer Bošković School was founded in 2003
Responsible for the school's public relations
Member of the Board of the Serbian Paralympic Committee
Education: Bachelor of Economics; LSPR certificate; YUPMA Project Manager certificate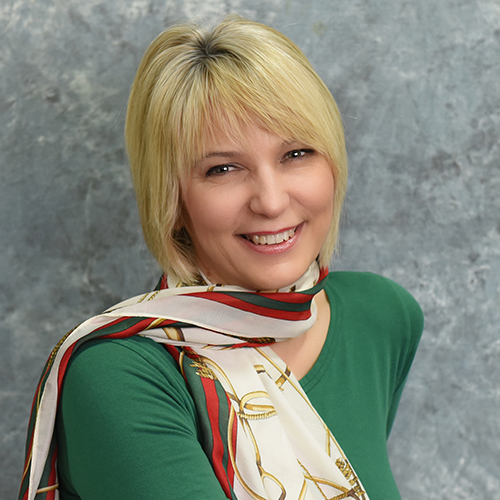 Gordana Petković Srzentić
School Principal of "Rudjer Boskovic" Primary school
International private school "Rudjer Boskovic"
Biography
Education: Faculty of Geography, University of Belgrade
Work experience:
1997-2003 Geography teacher in Branko Ćopić Elementary School in Belgrade and in Milutin Milanković High School
Member of Ruđer Bošković" High School faculty as a Geography teacher since the school was founded in 2003.
Since 2008, Principal of Ruđer Bošković in Primary School.
Professional development training:
-Designing and evaluating school curriculum
-How to improve and evaluate your own teaching practice
-The organization, content and methodology of working with talented pupils
-She participated in several seminars on teaching methodology
Participation in projects:
-Her areas of interest are science teaching methodology and physical geography.
-She participated as a mentor in many research projects from the area Physical geography and Environmental Protection: "Seismicity of the Straževica hills ", "Recultivation and revitalization of the Straževica digs ", "Microclimatic conditions of Rakovička valley", "Analysis of the microclimate temperature changes Košutnjak", "Spatial valorization of Avala "," Hydrological characteristics of the occurrence of a flood wave in the basin of the Topčider river "," Temperature extremes of Belgrade "
-Coordinator of the research paper festivals for students from schools in Belgrade organized by Ruđer Bošković Primary School.
-Coordinator of the project presentation "Mađareva ada" of presented December 2009 in Novi Sad, under the auspices of Sustainable Development.
-Member of the examiner board of the festival of scientific research papers in geography (regional and national level).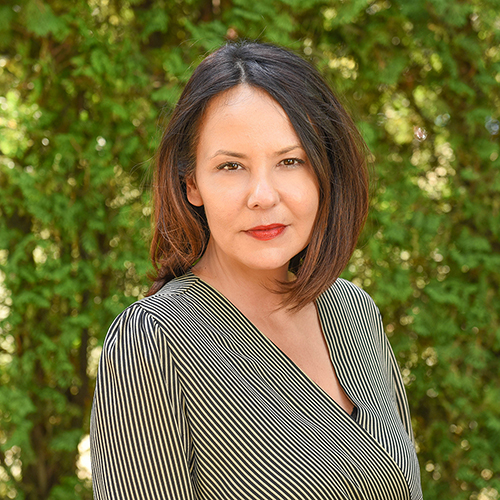 Ivana Vukmirica Baćanović
Head of Secondary School
International private school "Rudjer Boskovic"
Biography
Education: B.A. in Psychology attained at the Belgrade University, Faculty of Philosophy, Department of Psychology
Professional training:
2007. completed 1550 hours course with final exams on Systemic Family Therapy at the Centre for Marriage and Family in Belgrade
Holder of National and European Certificate in Psychotherapy
Attended numerous seminars and conferences organized by the International Baccalaureate Organization
Attended numerous seminars and workshops organized by the Systemic Therapists Association, Belgrade
Participation in conferences with paper
2010 – 2nd Congress of the Society for Child and Adolescent Psychiatry and Ancillary Professions "Mental Health of Children and Young People – a New Understanding, New Possibilities", Zlatibor, Serbia. Paper: From Marriage Towards Parenthood
2007 – Congress of the Society for Child and Adolescent Psychiatry and Ancillary Professions "Mental Health of Children and Young People, Challenges and Prospects", Zlatibor, with T. Mírović. Paper: Application of Systemic Family Therapy in School setting – as part of the Family Approach Symposium
2002 – Congress of Rheumatology, Fruška Gora; Paper Structure and functioning of families with children with juvenile idiopathic arthritis
Professional Experience
since 2006 – IB DP Coordinator of "Ruđer Bošković" high school, Belgrade
since 2003 – Associate – psychologist at the "Ruđer Bošković" high school, Belgrade
since 2006 – marriage and family therapist at the TIM Counselling Centre
2003-2009 – advisor at the "Our Child" Association of Parents of Children with Rheumatic Diseases
2002-2009 – Team Trainer for the project Become a Citizen by Civic Initiatives NGO
1999-2001 – volunteer counsellor at the Internet Counselling Centre for Young People of the Youth Open Club in Belgrade
Membership in professional associations
2008 – European Association for Psychotherapy
2007 – Federation of Psychotherapists Societies of Serbia
2007 – Society for Child and Adolescent Psychiatry and Ancillary Professions