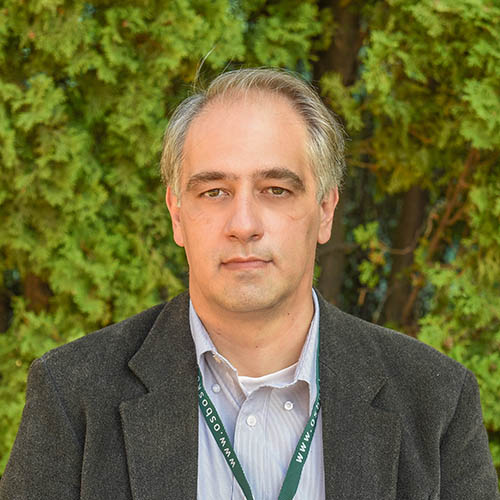 History professor
milos.paunovic@boskovic.edu.rs
He received his BA, MPhil and PhD degrees in History at the University of Belgrade, with PhD dissertation Balkan Horizons of British Politics Towards Kingdom of Serbs, Croats and Slovenes 1920 – 1929. His main research interests cover the impact of the British foreign policy and British culture on the former Yugoslav lands during the 20th Century. His field of interest also includes history of sport, Serbian pupils and students during the First World War, as well as contemporary relations between ex-Yugoslav/Balkan nations.
Apart from teaching Miloš has years of working experience in Serbian NGO sector. He was one of the co-founders of the Centre for Sports Heritage (Belgrade). As a researcher, he took part in the following two research projects that the centre conducted in cooperation with the British Embassy in Belgrade:
– Sport remembers: Serbian-British sporting contacts during the First World War
– Exile in the Classroom: Serbian students and pupils in Great Britain during the First World War
He's author and co-author of several monographs and academic articles, the most recent ones being Exile in the Classroom (CSH, 2016) and Towards Permanent Solutions of Open Questions Between Serbia and its Neighbours (CPES, 2019). Miloš is also an associate researcher at CPES (Belgrade).
Presentations in international academic conferences:
June 2014:  Kick-Off in Europe's "Powder Keg": Cooperation and Confrontation in Football in South Slavic Lands 1900-1914, Manchester Metropolitan University, Cheshire Faculty, Crew, UK
October 2013: An Old Empire and a Newcomer: The British And Yugoslav Diplomat's Views On Each Other After the Paris Peace Conference, University of Oxford, Oxford, UK
September 2013: Football's Positive Influence on Integration in Diverse Societies: The Cases of Two Post-War Yugoslavias, UCLAN, Manchester, UK
Languages: English, Norwegian, Serbian (fluent), German (basic), Slovak (basic)
https://osboskovic.edu.rs/wp-content/uploads/2020/08/Miloš-Paunović.jpg
500
500
osbadmin
http://osboskovic.edu.rs/wp-content/uploads/2019/03/RB-logo-outside-300x147.png
osbadmin
2020-11-18 12:56:58
2020-11-18 12:59:39
Dr Miloš Paunović